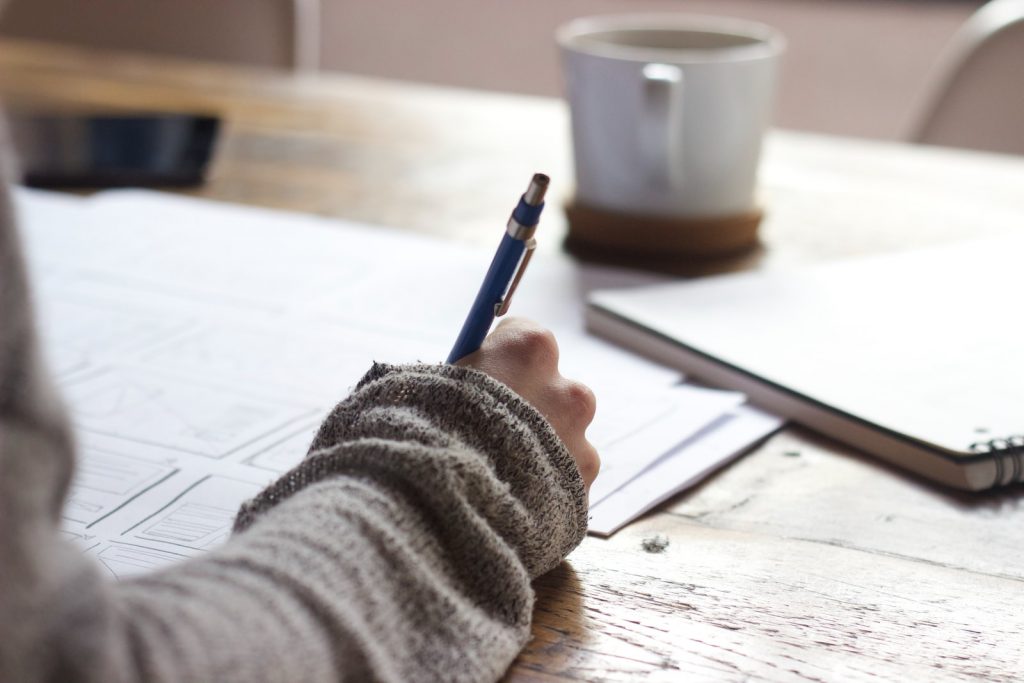 Dette er del én i en todelt serie om å øke lønnsomheten til autosvar-e-postene dine. I dagens innlegg snakker vi om dine eksisterende autosvar-e-poster. I del to tar vi for oss å legge til flere e-poster i trakten din.
Hva er autosvar?
Autosvar-e-poster er meldingene som går ut til leserne dine etter at de har registrert seg på epostlisten din. De går ut i den rekkefølgen folk registrerer seg, noe som gjør dem til det perfekte verktøyet for å dele det eviggrønne innholdet ditt. Du kan ha autosvarmeldinger satt opp i tillegg til det ukentlige nyhetsbrevet du sender ut for eksempel.
Hvis du har en liste, har du allerede en autosvar på plass enten du vet det eller ikke. Velkomst-e-posten som leserne dine mottar rett etter at de har registrert seg og bekreftet abonnementet, er den første meldingen til autosvaret ditt.
La oss anta at du har noen andre meldinger på plass. Nå er et flott tidspunkt å se gjennom dem, gjøre en liten revisjon og se hva du kan gjøre for å forbedre ting og gjøre autosvaret mer lønnsomt.
Fungerer koblingene og tilbudene dine?
Det første du bør gjøre er å åpne autosvar-dashbordet og gå gjennom hver e-post etter tur. Klikk på lenkene du deler og se på tilbudene du gir. Sørg for at alt fortsatt fungerer og at all informasjon er korrekt. Hvis det ikke er det, fiks det.
Er innholdet ditt relevant og nyttig
Mens du leser gjennom meldingene dine, tenk på hvor relevant og nyttig innholdet du deler er. Ting endrer seg og vi blir bedre over tid. Noter alle e-poster som kan være bedre.
Kan du skrive noe bedre?
Hvis du føler at du kan skrive noe bedre eller dele et annet emne i en e-post som ville være mer nyttig for publikummet ditt, lag en plan for å omarbeide den e-posten. Hvis du har en lang sekvens med autosvarmeldinger å gå gjennom, arbeid med en eller to om gangen. Fortsett å koble fra til din eksisterende autosvarserie er i toppform.
Kan du gi et bedre tilbud?
Ikke bare se på innholdet. Hva med tilbudene du gir. Ikke bare pristilbud, men type produkter eller tjenester du tilbyr. Dette kan være for tilknyttede produkter eller dine egne produkter og tjenester. I begge tilfeller spør deg selv om det fortsatt er det beste tilbudet for publikum. Hvis ikke, bytt dem ut med noe bedre.
Test og finjustering fremover
Sist men ikke minst gjør det et poeng å gå gjennom autosvarmeldingene dine regelmessig. Du vil sjekke lenker for å sikre at de fortsatt fungerer med noen måneders mellomrom, og selvfølgelig sørge for at du deler informativt og nyttig innhold.
Hold autosvarmeldingene dine i god form, og du vil tjene på e-postmarkedsføring.